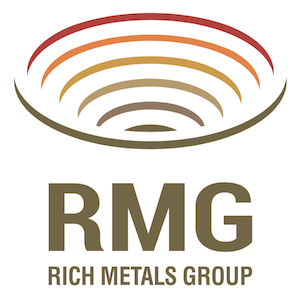 ჩაბარების ვადა:
29 ივლისი 2022, 18:00
T14027 - Price survey on the purchase of Doosan Travel Device
Tender Description:
RICH METALS GROUP announces a Price survey on the purchase of Doosan Travel Device.
Subject of purchase – Doosan Device Travel




Detailed description and quantity of the product: See Annex

No

2



Deadline for submitting commercial proposals: 29.07.2022, 18:00 Tbilisi Local Time
The companies participating in the selection process of contractors confirm their consent to cooperate with the following terms and express their readiness to provide a product with submitted offers and documents. It is possible to specify the information presented in this document by the organizer.

The company willing to participate in the process shall submit a commercial offer

The participant must submit a commercial proposal with the following conditions:
Commercial proposal;

Language: Georgian/English/Russian.
The commercial proposal and attached documentation presented by a candidate shall be signed and sealed by the authorized person.
The commercial proposal that does not meet these requirements will not be considered.
Spare parts must be genuine, new, undamaged.
Spare parts should have the factory guarantee

.

If the delivered goods do not meet the buyer's pre-agreed requirements, the supplier is obliged to replace the mentioned parts with appropriate products.
The commercial proposal should include the following information:

Price of the product;

Terms of payment;
Terms and Conditions for Product Delivery;
Quality Certificate;
Requisites: actual and legal address, telephone number of contact person, e-mail address, bank requisites;
Information about the final beneficiaries of the company;
Information about company experience;
Data requested in Annex No. 2 (to be filled by the participant);
Commercial bids will be valid until the end of the contractor selection process. The above process will be completed after the agreements are signed between the parties.

The commercial proposal of a participating company will be considered as the basis for identifying a potential candidate in the contractor selection process.


Anti-Corruption Conditions: Potential Bidder, in case of signing a contract, is obliged to comply with the Anti-Corruption Clause presented in Annex

No

1.

Terms of delivery of commercial proposals: All commercial proposals should be submitted to the e- mail address: procurement@richmetalsgroup.com
Contact Information:
Material-Technical Procedures Management Specialist Lile Pirveli
Т +995 579 552 051
ტენდერის კატეგორია:
34300000 ნაწილები და აქსესუარები სატრანსპორტო საშუალებებისა და მათი ძრავებისათვის