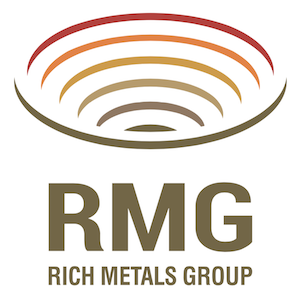 ჩაბარების ვადა:
21 აგვისტო 2023, 18:00
T18582 - Price inquiry for the purchase of Measuring Points and Pressure Gauges
Price inquiry Description:
RMG Copper JSC announces Price inquiry for the purchase of Measuring Points and Pressure Gauges
Deadline for commercial proposals:

21.08.2023, 18:00 Tbilisi Local Time

The companies participating in the selection process of contractors confirm their consent to cooperate with the following terms and express their readiness to provide a product with submitted offers and documents. It is possible to specify the information presented in this document by the organizer.
The company willing to participate in the process shall submit a commercial offer
The participant must submit a commercial proposal with the following conditions:
Commercial proposal;
Language: Georgian/English/Russian
The commercial proposal and attached documentation presented by a candidate shall be signed and sealed by the authorized person.
The commercial proposal that does not meet these requirements will not be considered.
The commercial proposal should include the following information:
Price;
Payment terms;
Delivery dates;
Delivery Terms;
Technical Documentation;
Requisites: actual and legal address, telephone number of contact person, e-mail Email address, bank requisites;
Information about company experience;
Bids will be valid until the end of the contractor selection process. The above process will be completed after the agreements are signed between the parties.
The commercial proposal of a participating company will be considered as the basis for identifying a potential candidate in the contractor selection process.
Anti-Corruption Conditions: Potential Bidder, in case of signing a contract, is obliged to comply with the Anti-Corruption Clause presented in Annex # 1
Terms of delivery of commercial proposals: All commercial proposals should be submitted to the organizer address: procurement@richmetalsgroup.com
Contact Information:
Lile Pirveli
Procurement Management Specialist
T: +995 579552051
LPirveli@richmetalsgroup.com
ტენდერის კატეგორია:
38400000 ფიზიკური მახასიათებლების კონტროლის ხელსაწყოები